Never coy about running my mouth, and as someone involved in providing primary care to an underserved community through the Moss Clinic, I was pleased to be asked to participate in a panel discussion of problems with primary care access in "the time of COVID."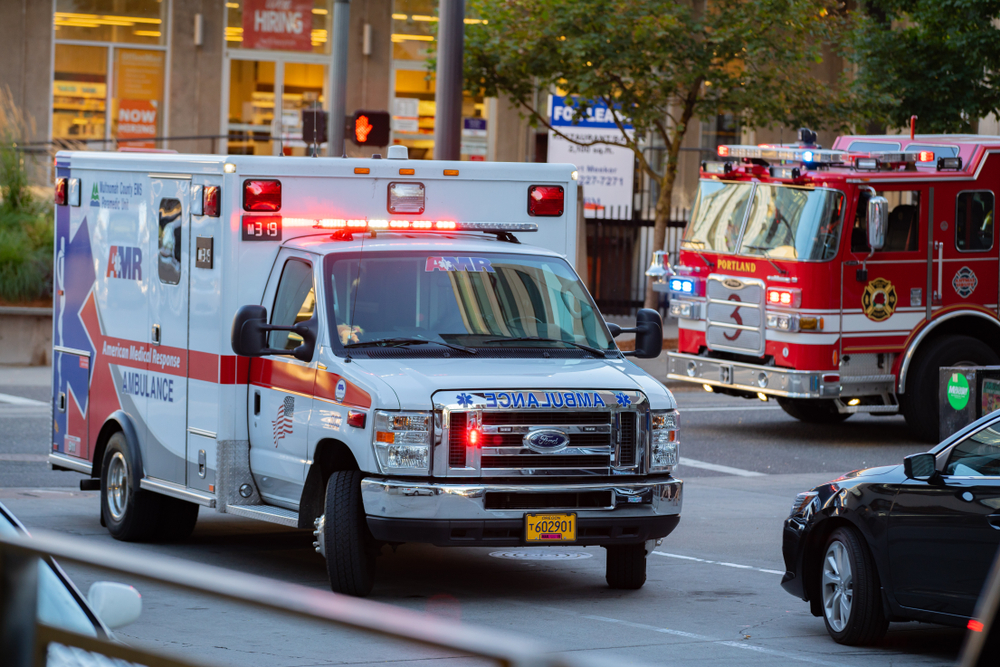 A discussion that introduced me to a rather radical, common sense, dare I say exciting, program being instigated by Rappahannock Emergency Medical Services (REMS) Council in Fredericksburg.
We think of EMS with ambulances as only providing emergency care. Tearing around picking up "train wrecks" and transporting them to the ER. But looking to a so called 'EMS Agenda for the Future', the plan is for EMS services to participate in community-based health management that is fully integrated with overall health care. A service able to identify and modify illness and injury risks; able to provide acute illness and injury care and follow-up, and, able to contribute to treatment of chronic conditions. They also will do community health monitoring with what is being called "Mobile Integrated Healthcare" or "community paramedicine" (MIH-CP) services.
REMS' Executive Director, Wayne Perry, is a longtime advocate of trying to use EMS to improve the community health – which I know because my wife Paula, used to be one of his partners running with him with the Fredericksburg Rescue Squad, and had to bring him spare tomato seedlings for a community garden he was starting for needy patients, a few years back.
With the help of MIH Coordinator Nana Noi, REMS Council is continuing the work of a pilot project that was initiated in Caroline County in 2016, and which achieved an incredible 88 per cent reduction in hospital readmissions and set up a network of EMT's and paramedics to reach out to the community.
The Need
This program will cater to the significant number of people who don't have good access to primary care – usually because they are isolated, too poor to have insurance or pay medical bills, or just don't know where to turn.
A population that tends to fall back on the most expensive forms of primary care –EMS and the emergency room. Prompting the National Association of Emergency Medical Technicians to note on their website that the cost of healthcare has continued to skyrocket, but at the same time "the overall health of the U.S. population declined."
MIH-CP, EMT's and Paramedics, together with access to nursing, social services, pharmacy and more will provide long term care by doing house calls to people in the community in need because of poor access to primary care. And be be purveyors of information about Ageing Services, Department of Mental Health Support Services and the like.
To facilitate dissemination of information they are working with Heudia, a company that is dedicated to helping "identify, connect and empower low-income individuals and families to obtain ideal health promoting services."
Heudia has developed an app called AccessMeCare, CEO Ed Connors explained to me when I contacted him after the panel discussion to find out more.
Common Sense is Uncommon
I am reminded of the Virginia Healthcare Foundation's 'Taking Aim' pilot program we had going at Moss. Again with health coaches providing education, helping with social issues that were impacting our patients health ("social determinants of health" is a hot topic these days) and just being available to patients when needed.
This was another down to earth, common sense, low tech, inexpensive program that had a dramatic effect on number of ER visits and hospital admissions.
We tend to be seduced by glitzy, high-tech medical innovations. But it's stuff like MIH-CP that will improve care andreduce costs.